Covid19 Lockdown Mitigation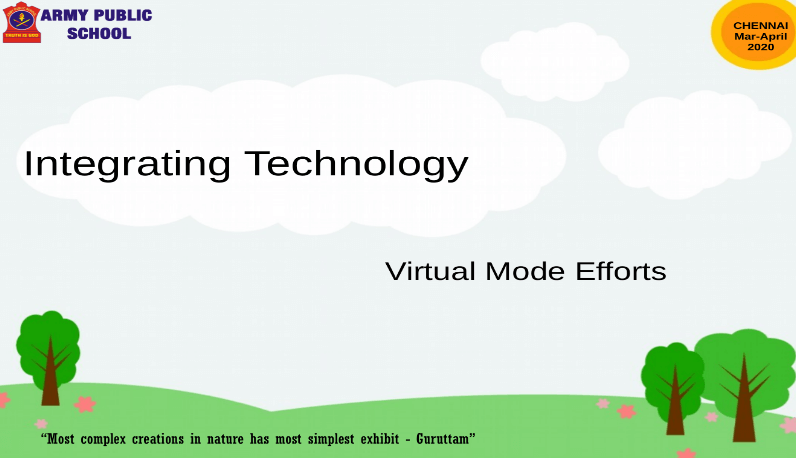 When the pandemic threat was iminent, government had announced lockdown of civic functioning except for basic amenities. All Schools were asked to shutdown all of a sudden.
Mitigation was planned and actioned. Staff were asked to give inputs on selection of teaching methods during this period. Google Classroom was felt to be well organized structured environment that suited to the mission. Other available solution like UOLO , Class groups on Whatsapp was put forth and used. Till date Class room assignments are happening through teachers effort to support childrens studies.
Google Classroom
Virtual Classes are Created. ID is sent to Students. Materials Prepared will be uploaded. Notification goes to students about the update. Teachers will send mesaage in the whatsapp group about the lessons, assignments, test and so forth. Students will self study with guided voice over for certain subjects. In other cases Reading material will be shared and questions will be given for evaluation.
A constant connect was established with the help of UOLO. Considering public examinations, 10 and 12th standard students were given first preference.